EFEKTIVITAS PENGELOLAAN PENDIDIKAN DALAM MENINGKATKAN KOMPETENSI TENAGA PENDIDIK PKBM IMAM NAWAWI SCHOOL, BOGOR, JAWA BARAT
Keywords:
Competency of Educators, Education, Management
Abstract
This study aims to analyze the effectiveness of education management in improving the competence of educators at PKBM Imam Nawawi School Bogor, West Java. Type This research is a qualitative research, while the main sources of this thesis are observation, interviews, and documentation. Furthermore, the various data were analyzed through an interactive model approach developed by Miles and Huberman. Then check the validity of the research data using the triangulation method. The results of this study indicate that: first, the effectiveness of teaching staff management which includes planning, recruitment, training and development, maintenance, and performance appraisal in improving the competence of teaching staff at the Imam Nawawi PKBM School is in the less effective category. Second, planning, recruiting, training and developing, maintaining, and evaluating the performance of educators is a continuous cycle to produce qualified and highly motivated educators in educational institutions.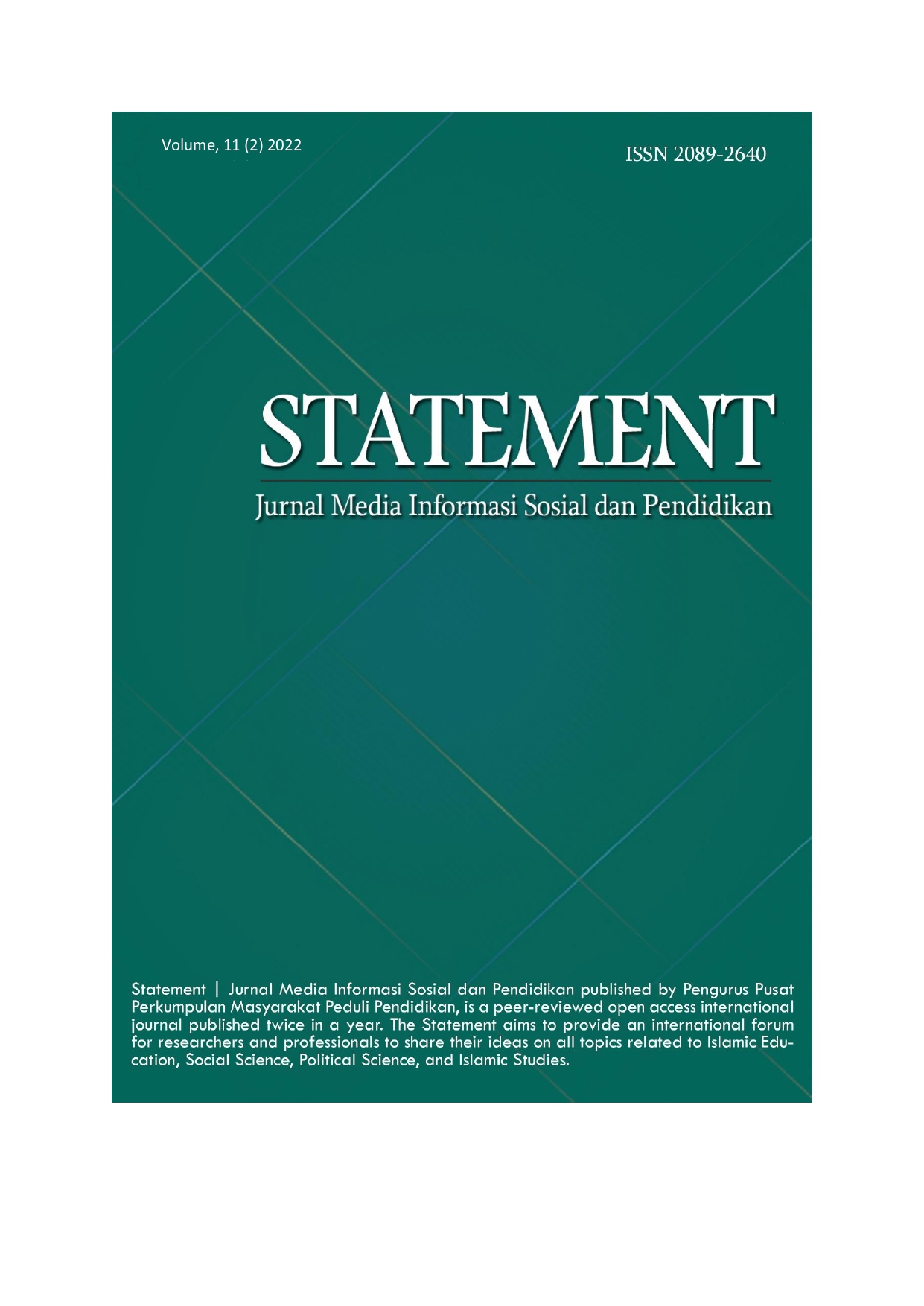 Downloads
How to Cite
Sarnoto, A. Z., & Susanto, T. B. (2022). EFEKTIVITAS PENGELOLAAN PENDIDIKAN DALAM MENINGKATKAN KOMPETENSI TENAGA PENDIDIK PKBM IMAM NAWAWI SCHOOL, BOGOR, JAWA BARAT. Jurnal Statement : Media Informasi Sosial Dan Pendidikan, 12(2), 46-54. https://doi.org/10.56745/js.v12i2.268